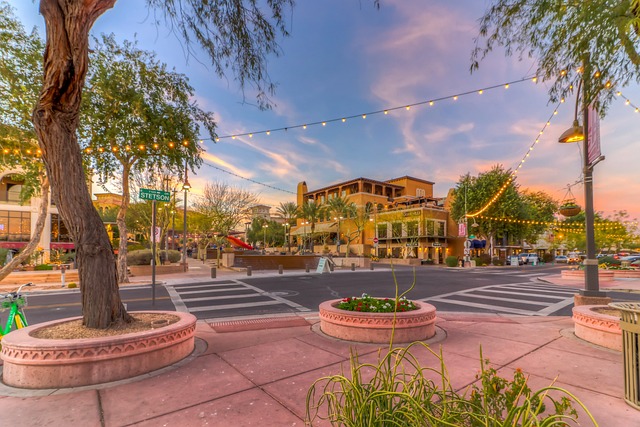 Nestled in the vibrant heart of Arizona, Peoria boasts a rich tapestry of automotive history that melds seamlessly with the dynamic energy of today's transportation industry. Did you know Peoria's growth can be linked to the car boom of the early 20th century? As America's love for the automobile grew, Peoria embraced the spirit of innovation and became a hub for transportation enthusiasts.
Fast forward to today, Peoria is a city with an intricate network of roads and a population that cherishes their vehicles. Whether you are a local or a visitor, be sure to check out some of the local car events that take place throughout the year.
Visit Elston Auto, a locally owned and operated auto repair shop, for the most reliable automotive services in town. We are committed to providing our community with top-notch auto mechanic services that ensure every car on our roads runs smoothly and safely.
Our team of skilled auto mechanics combines years of experience with state-of-the-art tools and advanced diagnostics technology. We ensure that your vehicle gets nothing but the best.
Our Services
Why Customers Have Been Choosing Us Since 2021
Elston Auto specializes in working with a diverse range of vehicle makes and models, including Asian, European, domestic, hybrid, and fleet vehicles. We take pride in being a part of this community and providing it with top-tier automotive services.
Equipped with ASE-certified mechanics, our technicians can resolve almost any automotive issue you encounter, including major replacements, minor repairs, advanced digital diagnostics, and more.
We offer a 3-year/36,000-mile warranty for your peace of mind.
We actively encourage our team to give back to the local community, including volunteer work, donations, and helping to feed the homeless.
Furthermore, every year, we try to identify an individual in urgent need of car repairs but are unable to cover the expenses. We extend our support by performing the necessary repairs free of charge. This embodies our dedication to enhancing the community's well-being.
Trust us to deliver top-quality service and peace of mind for all your automotive needs. Visit Elston Auto today and experience the difference our skilled team can make for your car. Call 623-486-4114 to schedule your appointment today!
Serving Peoria, Arizona, and other nearby locations
Glendale, AZ
Surprise, AZ
And more